In my thirst for music, I drink from many recordings and rarely buy the whole bottle. I dabble in Noisetrade, and normally repay artists for free downloads with a few purchased songs in iTunes. Maybe not the way they make a lot of money at this trade, but it's the way I spread the purchases around.
The next problem I have is that I restored my iTunes in February thus losing documentation of when I really purchased this CD. But thanks to FolkAlley.com putting it in their
blog and the 3rd best
of the year, I had substantiation!
My choice for the best is T
he Outside Track
,
Flash Company
! Of course when I clicked on the their link I see it was released in September 2012! HA. While I love to document these accomplishments at the end of the year, I have truly have a disinterest of holding to dates anyway.
The Outside Track has five incredible musicians, and one outstanding lead vocalist in Norah Rendell. I have documented them before in this
blog
, with their intensity of sound, their unique covers of traditional music, and their choice in music. Alway innovative and never stale. Norah is no longer touring with them since she's had a baby, and I'll have a chance to
host her
for the third time in February 2014; but that did not sway my opinion of this cd.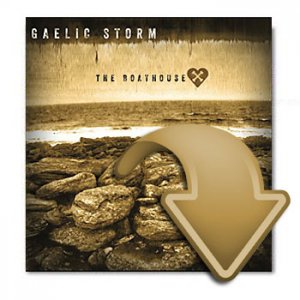 I must be feeling a little Celtic today, because my 2nd choice was
Gaelic Storm, The Boathouse
; it has their great sound in a fine collection of traditional songs rather than their normal crafted songs. It is absolutely wonderful... and a cheap download from their website as I type this blog.
Finally I'll end with the 3rd FULL cd that had many many plays this year;
The Great Escape by Barbara Jean
. An absolutely tightly written and performed CD from a great new artist, Barbara Jean. She won the Songwriter contest at the
Big Top Chautauqua
and this CD demonstrates why. I think you should read this
review.