Guess who is in love with Denise, beside John Moray... yep me, but come on any warm blooded male who is charmed by the female orientation should be. They appropriately named the character,
Denise LOVETT
. The Paradise has captured me differently from Downton Abbey, it's more of a novel about a small city of people and based on a retail store. I love it and have become hooked on watching all the episodes on YouTube before PBS shows them; if you missed the show start with
Episode ONE
If clicking on the video photo doesn't work, here a
link
what is this with all the prohibiting embedding?
And here's another I couldn't embed but this I love the video on
CORSETS
to hear Denise (
Joanna Vanderham)
talk about her little watch is cool and gives you a feel for the details that go into a show like this. Just to hear her talk actually, I love to listen.
Again if the picture link doesn't work, here's the link
http://youtu.be/0cSwzM3gbB8
Of course many of my blog readers know I like to find time to write, truly Denise did end up being my inspiration: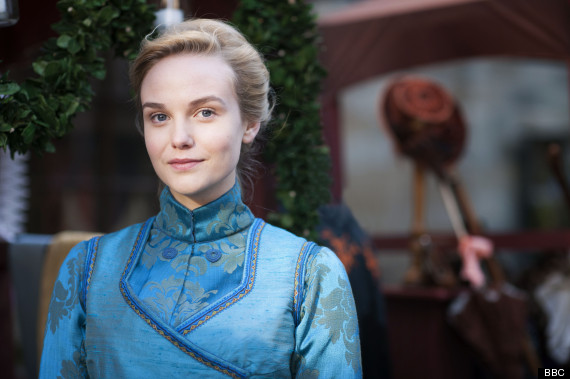 A window to bold intrigue
Though you are three steps ahead
For my hand and say quickly
For Denise Lovett on The Paradise
By Dave Schipper © Rose Riversongs 2013